I have been teaching drawing at the college level for many years, basic drawing, animation and all graphic arts.
Try out my way of teaching drawing, so you will get the confidence to expand your work in art!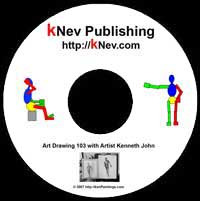 _____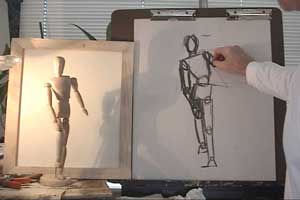 Click on the buttons below to order or go to my eBay Store and buy it through eBay. Either way, you will pay through PayPal.com, eBay's bank and a secure site that will accept your credit card or use your own PayPal account to transfer the funds. If you want to pay by check or money order, give me an email at ken@kenpaintings.com and I will give you the mailing address. Thanks, Ken
12.99 + 2.00 shipping = 14.99 Total
Thanks for your order, I will get it in the mail asap, as soon as PayPal notifies me!