A 2 hour Video DVD of Artist and Instructor Kenneth John. KEN is a former community college professor of graphic arts, former high school art teacher, private art instructor, artist and has authored over 20 video DVD's on fine art and computer graphic art instruction. Sit down and watch KEN explain the in and outs of getting started with acrylic fine art painting.
This DVD is special to me because I have listened to my students and future artists telling me that they don't know how or lack confidence to get started with painting. Ken shows you what you will need, brushes, paint, extras, what to look out for, explains basic art concepts, color, color schemes and much more. When you finish the video, you will have the confidence to purchase and obtain everything you need to start.
For ages 14 and up, high school and college students, hobbyists, arts and crafts and anyone who has the desire to paint art with acrylics!
KEN has been a computer graphics art professor for the past 14 years and has painted oils and acrylics for as many years. He shares his experience as a professor, teacher, instructor, trainer, demonstrator, artist and everyday passion for the beginner painter.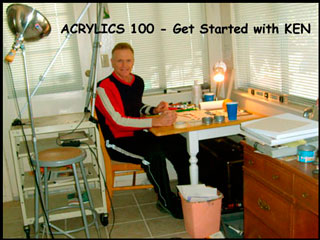 __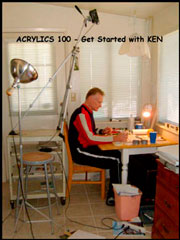 __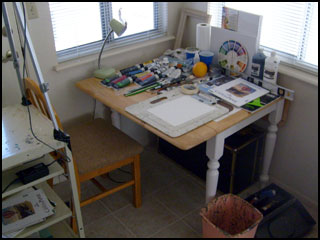 Below is Under Construction!!!